Launch 6pm Fri 4 May
Running 5 May-4 June
Rathfarnham Castle
Rathfarnham, Dublin 14
Opening Hours Mon-Sun 9.30am-5.30pm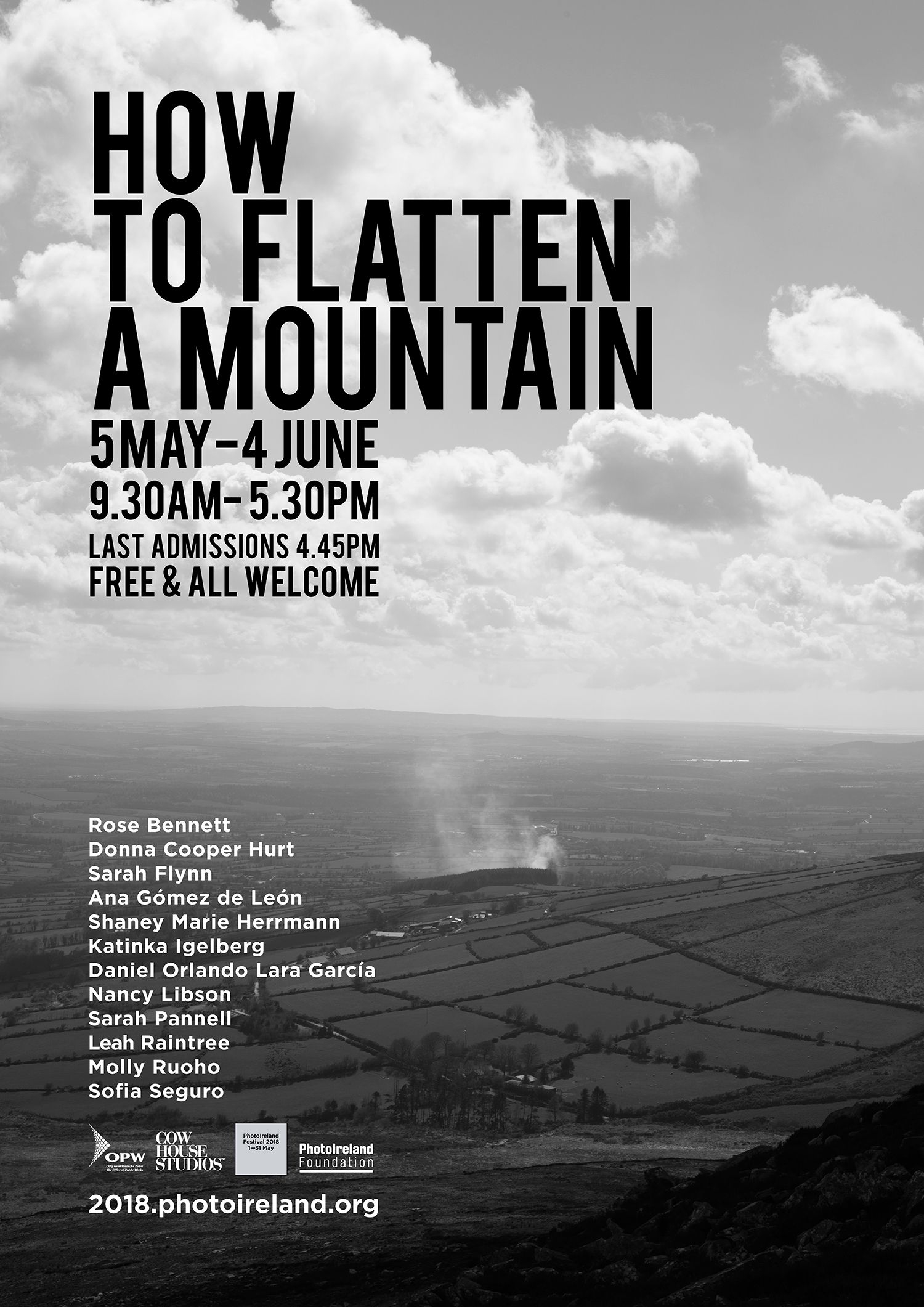 The participating artists for 2018 are: Rose Bennett, Donna Cooper Hurt, Sarah Flynn, Ana Gómez de León, Shaney Marie Herrmann, Katinka Igelberg, Daniel Orlando Lara Garcia, Nancy Libson, Sarah Pannell, Leah Raintree, Molly Ruoho, and Sofia Seguro.
How to Flatten a Mountain is an exciting 12 days residency opportunity presented by PhotoIreland Foundation and Cow House Studios, and with the support of the OPW, open to emerging and mid-career visual artists whose artistic practice in whole or part, makes use of digital and/or analogue photographic processes. The workshop facilitators in this edition are Laia Abril, Robert Ellis, and Cathy Fitzgerald, and the colophon of the residency is an exhibition of the works presented during the PhotoIreland Festival at Rathfarnham Castle.
The exhibition is kindly supported by OPW The Office of Public Works and the staff at Rathfarnham Castle.